Effective, simple and universal, Foundation Training is a movement-based therapy that ­­targets the source of pain, not just the symptoms. It brings the whole body into balance inside and out, allowing you to function at your absolute optimum, by strengthening the posterior chain of muscles while decompressing the spine and rib cage.

No special equipment is needed – the training simply relies on your bodyweight, movement and breathing. It can be done by anyone, anywhere, anytime, in just a few minutes each day. Whether you are young, older, have limited mobility or are an athlete, Foundation Training can have an amazing impact on your strength, health and happiness.

How does it work?
Foundation Training uses a combination of powerful movements, intentional poses and conscious breathing techniques to activate the muscles in your posterior chain – your calves, hamstrings, glutes (bum), and the lower, mid, and upper back.

By sitting at desks and crouching over our handheld devices, we are continually compressing our spine and the surrounding areas, reducing blood flow and depriving our body of oxygen. Developed by Dr Eric Goodman, Foundation Training reverses this instantly, by teaching you how to decompress your rib cage though breathing, allowing your spine to lengthen and your diaphragm to open up. By using these simple techniques, your breathing capacity increases and oxygen levels rise, giving you more energy and eliminating fatigue.

Who is Dr Eric Goodman?
Dr Eric Goodman was an amazing individual who radically changed his life to overcome debilitating chronic lower-back pain. He was told the only way to resolve his Degenerative Joint Disease was to have lumbar spinal fusion surgery; but a decade on, he is surgery- and largely pain-free, having developed a series of strengthening exercises specifically designed to support his lumbar spine by integrating the whole posterior chain of muscles in every activity he does on a daily basis. Now others have followed in avoiding surgery and chronic pain.
Sue Glasgow
Foundation Training
Deep Tissue Sports Massage
RockTape Kinesio Taping
---
Days: Tue, Wed, Fri, Sat.
---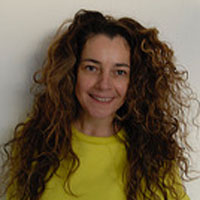 Sue Glasgow graduated from the London School of Massage with a distinction in Deep Tissue Sports Massage in 2006. She has practised in Sheen for more than 10 years, having started her business in 2007, and previously worked at the Sheen Physiotherapy & Sports Injuries Clinic.

Working with Zubin and the team at Sheen Therapy Centre gave Sue a fantastic opportunity to expand her clinical knowledge, teaching and movement practice. Working with a vast range of clients from teenagers to pregnant women, athletes and octogenarians, her practice is continually evolving, but her priority has always been to deliver the most up-to-date, effective and efficient soft-tissue and massage treatments to give clients better freedom of movement and freedom from pain.

In addition to hands-on treatments, Sue uses the latest in neuromuscular percussive therapy technology – a Theragun. This new device is incredibly effective in improving range of motion, breaking down scar tissue and adhesions, increasing lymphatic flow and reducing lactic acid. Many professional international athletes and teams – including NBA and NFL players, top European footballers and rugby clubs – use Theragun to aid faster recovery.

In early 2018, Sue became a fully certified Foundation Training Instructor, travelling to Brooklyn, NYC, to be trained by the master instructors of Foundation Training. She is currently the only certified instructor in London, and one of just 12 in the UK.
Clients // Adults and Teenagers
Days and Times // Tue, Wed, Fri, Sat.
sueglasgow@mac.com
www.sueglasgow.co.uk
A long established local private healthcare centre offering Osteopathy, Cranial Osteopathy, Myofascial Dry Needling, Psychotherapy, Deep Tissue Sports Massage, Foundation Training, Rock Tape, Pregnancy Massage, and Reflexology.

We aim to offer a friendly, welcoming and professional service to new and existing clients alike. All our practitioners are fully registered and insured within their respective fields.
Monday - Friday 08.00 - 20.00
Saturdays 08.00 - 13.00
Sundays Closed.
334 Upper Richmond Road West
East Sheen, London. SW14 7JR
—
Email: zubin@sheentherapycentre.co.uk
Phone: 020 8878 2731
We take your privacy seriously. This site uses cookies to function and help display information. By dismissing this message you agree to our privacy policy.